Pre-Shipment Inspection|Product Inspection|QTS Quality Control Service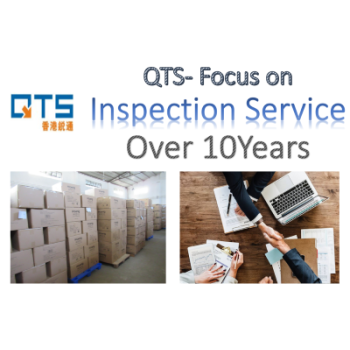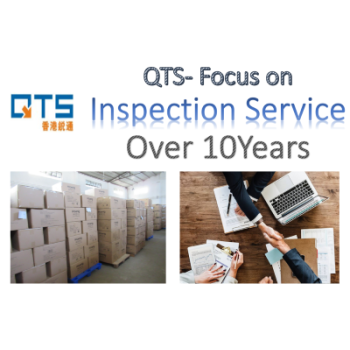 | | |
| --- | --- |
| Categories | Product Inspection Services |
| Inspection Type | Pre-shipment inspection|Full inspection |
| Inspection Fields | Lighting|E&E products|Hard lines|Soft lines |
| QTS Advantage | 16Hours On Line communication|Reply mails within 2hours |
| Competitive price | 200USD/Inclusive Per Manday |
| Company Brand | QTS |
| Download DOC | |
| Update Time | Dec 10,2023 |
QTS can provide all kinds of products inspections, including full check(100% inspection), on-line inspection, process inspection, final random inspection and pre-shipment products Inspections.
Full check:
It is a 100% checking based on the agreed standard, to ensure the product's quality, the inspection and packing should be done at the same time, it means the goods should be well packed in a period when the inspector left to avoid the factory to mix the defects. For the defects picked out, it will be marked with some labels to separation.
This kind of inspection applies to the below situations:
1, the schedule is very tight
2, plastic goods and toys
3, the commodities with unsafe transportation
4, the 1st time for cooperation
Initial Production Inspection(IPI)
Initial Production Inspection puts an inspector on site at the factory before production begins, to ensure your specifications are understood by the factory and to identify any potential flaws in the production chain resources, materials, schedules, management and more.
During Production inspection (DPI)
Do you prefer to discover issues early, rather than well into the manufacturing cycle? A During Production Check (DUPRO) helps you identify and fix issues early in the manufacturing cycle.
DUPRO can avoid whole batch mistakes or problems.
Pre-shipment inspection(FRI): 
when 80% of your order is complete, an inspector visits the factory and uses industry standard processes to review a sample of your order. Boxes are opened and the product is comprehensively reviewed and tested. You then receive a detailed inspection report. 
Final Random Inspection is done before shipment which covers product quantity, appearance, workmanship quality, color, size measurements, function, marking, safety, accessories, certificate and packing checking. We follow the inspection standard by ISO2859/NF X06-022/ANSI/ASQC Z1.4/BS 6001/DIN 40080 and issue detailed inspection reports based on required AQL's. 
The final inspection can avoid the whole lot quality issue, to prevent the returns after shipment, which have more reliability.
Choose a reliable inspection company, and No compromise to the Quality! QTS will be your reliable partner.